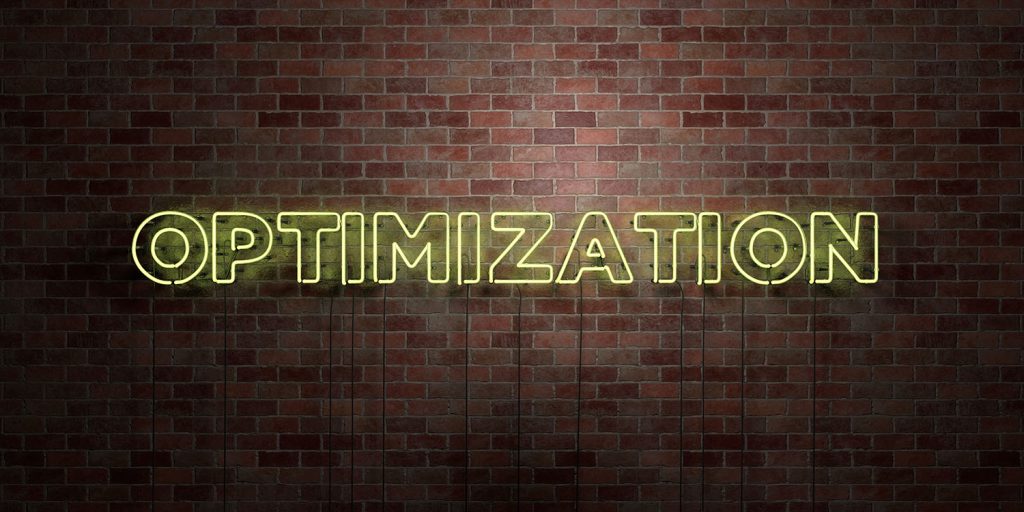 Overview
If you're planning to streamline daily operations, you need to find out what works – and what doesn't work. Signa's Optimization Services allow you to minimize risks on your projects while exploiting positive scenarios. Since 1992, Signa engineers have helped operators minimize NPT by performing Feasibility Studies, Best Practices/Lessons Learned, HazID/HazOP, SWOT Analysis, Root Cause Analysis, and Vendor Qualification.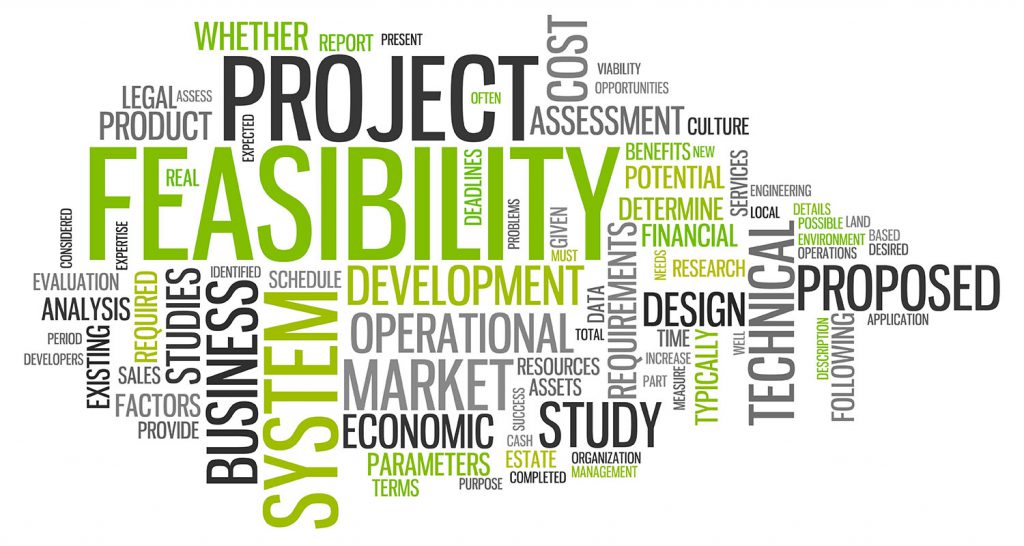 Feasibility Studies
The best time to recognize a problem is before it happens. And the best way to avoid a catastrophe is understanding a project before it starts. Signa's experience with prospect evaluation and engineering design can lower your financial risk by determining the feasibility of your project. Obviously, this should be done prior to project planning or financing. However, even if your project is underway, Signa can evaluate the feasibility of alternate designs, vendors, or applications. By making the correct decisions early, you can minimize cost and correct errors easily. Signa's feasibility studies are easy to understand, and illustrate your options in a comprehensive format that lets you make the best decision.
Best Practices / Lessons Learned
In project management, "closing out the operation" is just as important as any other process. This is the point where you determine if the project was a success – or could use improvement. Positive factors need to be recorded so they can be repeated. Likewise, NPT or cost overruns need to be understood to avoid similar problems in the future. At the end of each project, Signa compiles all records and generates a "Lessons Learned" document for our clients.  These documents are easy to understand. They plainly illustrate when (and why) each incident occurred. We also analyze wells that were drilled or completed by other engineering companies. This gives our client an unbiased, comprehensive checklist to exploit strengths and minimize problems on future wells.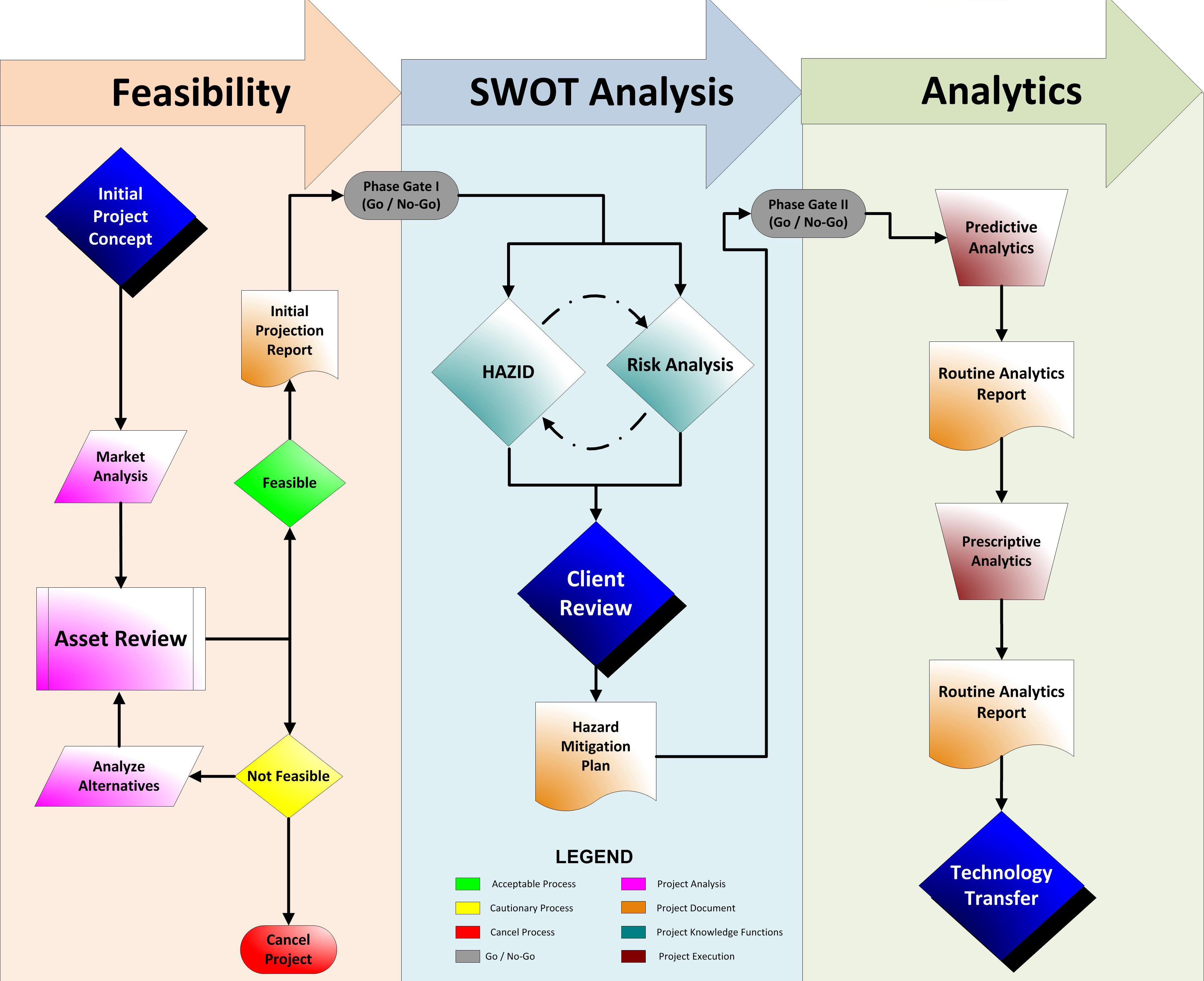 Process Development & Definition
Over the last three decades, the engineers at Signa have designed some of the world's most technically challenging applications. Our engineers have extensive experience with drilling (conventional applications to MPD/UBD), workover (HPHT, H2S), production and reservoir services, equipment (surface and downhole), and completion services (multi-stage frac, etc.). Using these skillsets, Signa has provided Process Development and Definition services for clients in all areas of the upstream market. We can develop or augment management process systems, and analyze your management leadership, standards and operating practices, information documentation, personnel, management of change, third-party services, incident investigation, community awareness (public relations), and operations integrity assessment (risk management). If you're looking to eliminate the root causes of problems in your company, we can help find solutions that will get you rolling smoothly again.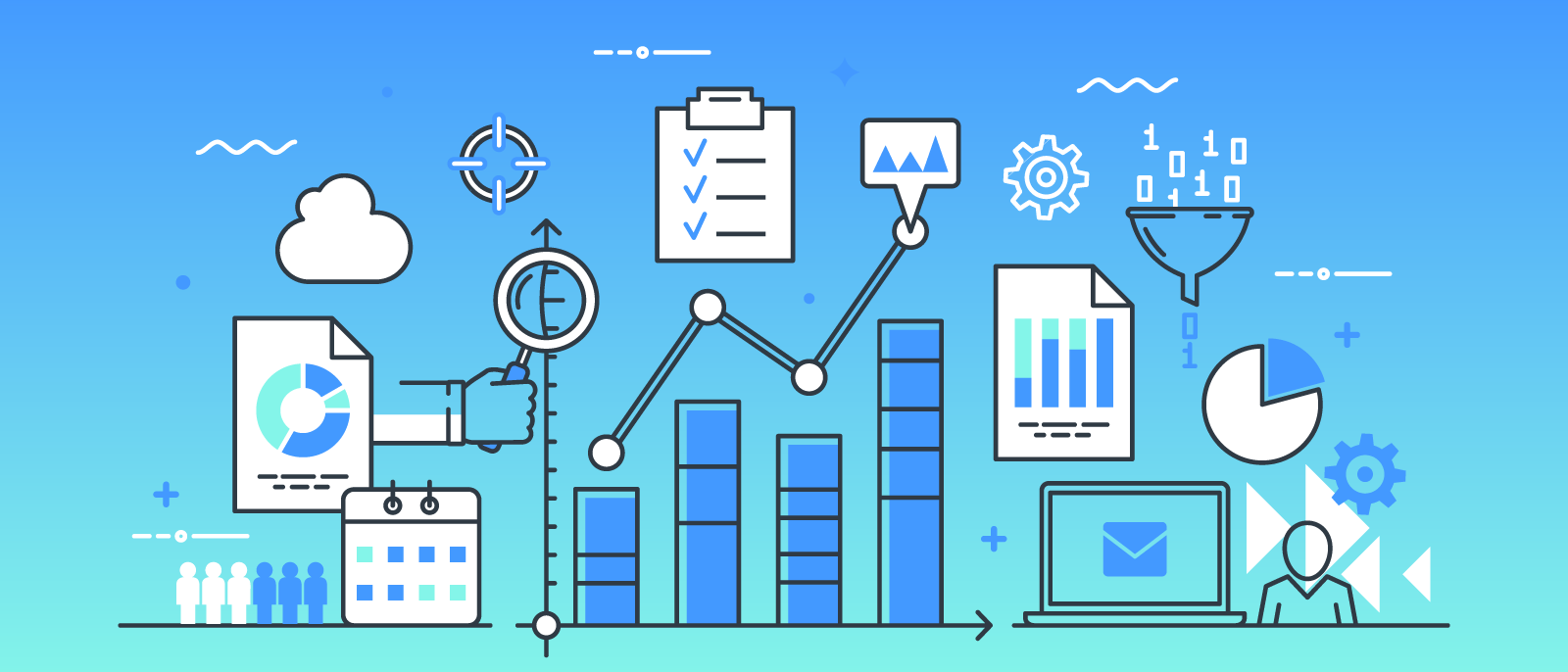 Gap Analysis (Technical and Process)
Using two-and-a-half decades of petroleum experience, Signa investigates project management processes of large and medium-sized companies to determine inefficiencies and strategies for improvement. We determine feasibility of market entry positions, competitive analysis modeling (CAM), identify your market needs, trends, barriers, safety and environmental risks, training and personnel requirements. If your drilling or completion plans have significant components that are missing, we can identify them and develop strategies to fill the gap. And since our recommendations aren't based on equipment sales or product lines, you can rest easy knowing our only goal is to help your company run smoother.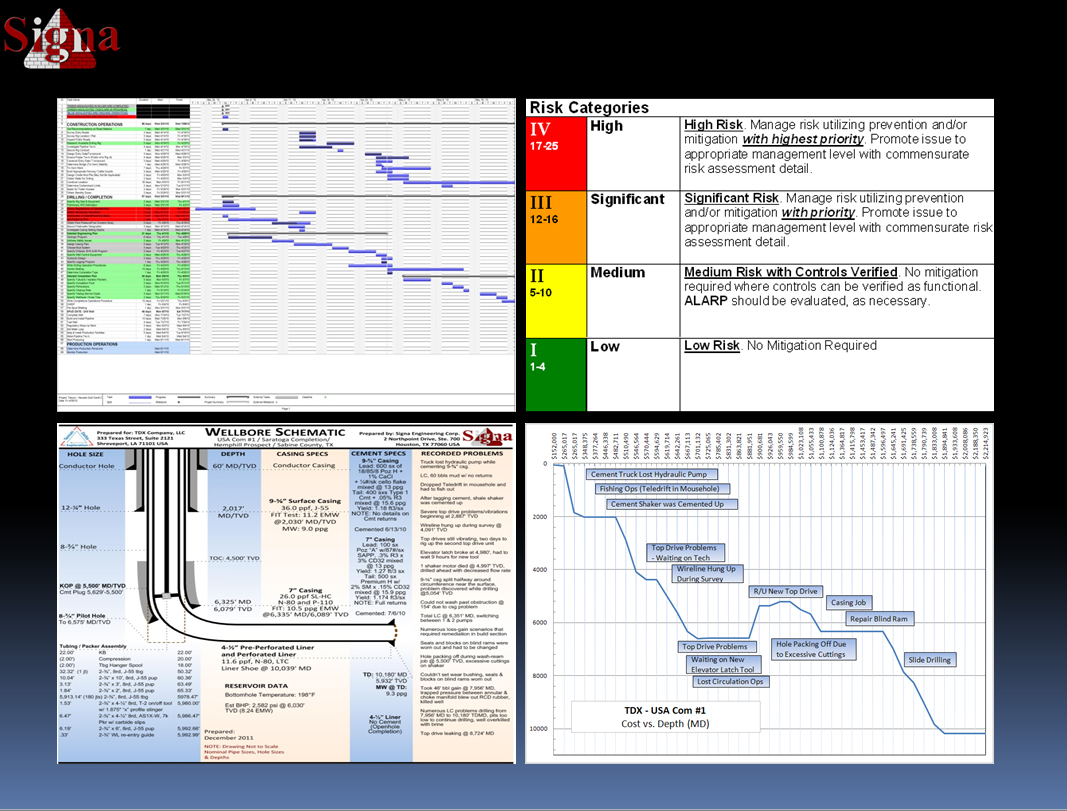 HazID / HazOPs
Prudent oil & gas operators promote "safety first" on every project. This philosophy should be followed by all personnel, and at all levels. To ensure everyone knows their roles and responsibilities, Signa has provided HazID/HazOP studies for some of the world's most technically challenging drilling operations. Our HazID/HazOPs are performed by a staff of trained and experienced Signa engineers. They identify pertinent risks that might be encountered on a project. Each risk is ranked and categorized. Specific mitigation plans are suggested, and roles/responsibilities are defined. This minimizes risk and ensures compliance with regulatory bodies. It also provides managers with peace of mind, knowing that they've taken preventative steps to prevent damages to their personnel, assets, and reputation.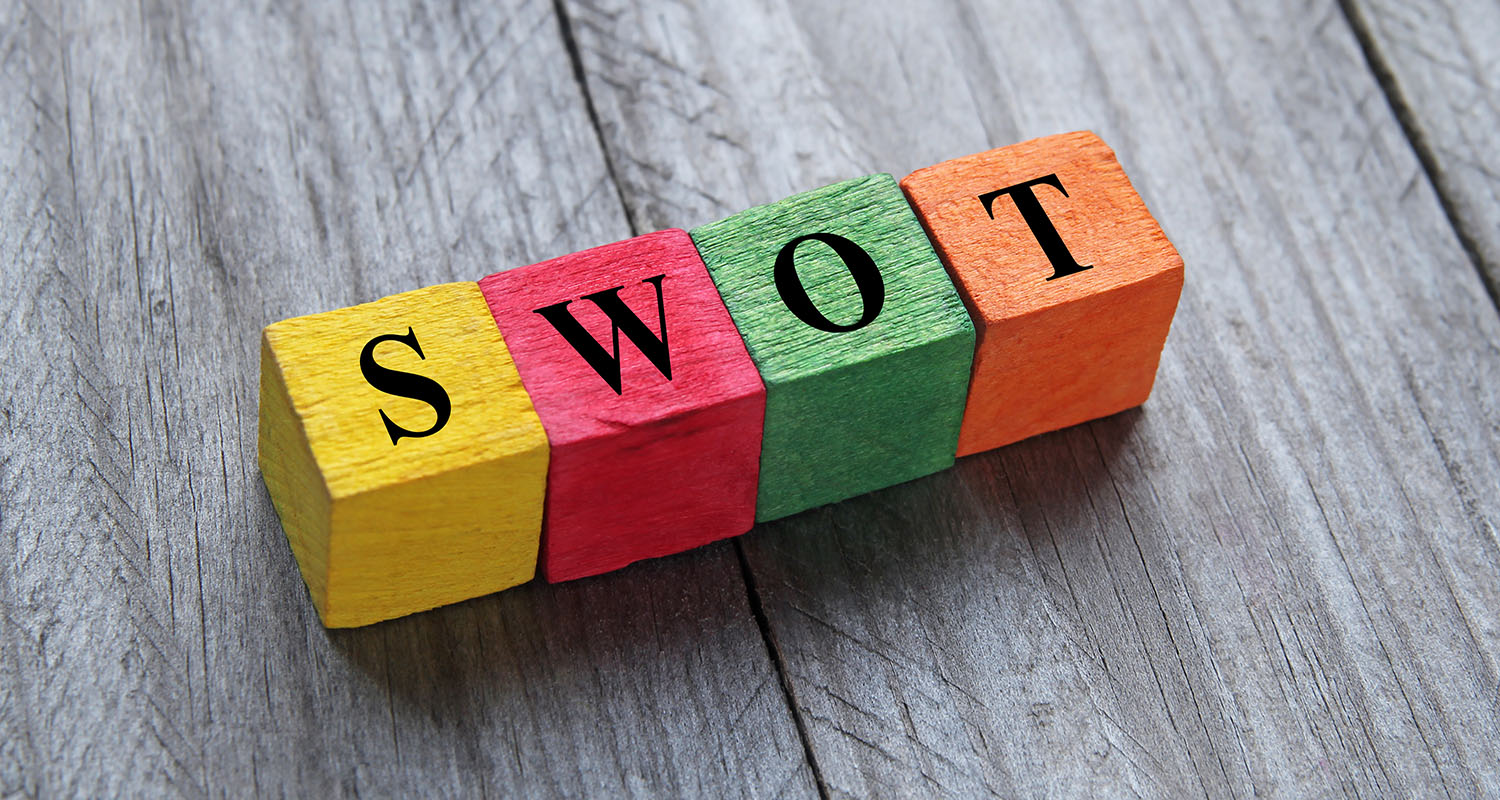 SWOT Analysis
A SWOT Analysis is a strategic planning tool used to evaluate the Strengths, Weaknesses, Opportunities, and Threats involved in an oilfield business venture. Using our 25-year history in petroleum engineering and field execution, Signa routinely conducts SWOT analyses to determine internal attributes that are beneficial (and harmful) to achieving your company's strategy. Likewise, we define favorable conditions external to your company, along with environmental conditions that present risk. The end result is an objective peek inside your company, along with streamlined growth opportunities and documented potential threats.
Root Cause Analysis
When an incident occurs in the oilfield, it can impact many lives, both physically and financially. The process that follows is typically trying to resolve multiple issues: What happened, why, and who is ultimately responsible? To answer these issues, it is imperative to identify the "root cause" of the incident, or why it occurred in the first place. A problem-solving method called Root Cause Analysis (RCA) can be used to determine the exact origin of a problem. Signa uses a step-by-step approach to find the individual cause-and-effect sequence of events leading up to an incident. We regularly use RCA as a framework to assist attorneys in questioning witnesses and analyzing witness depositions. Frequently, there is a great deal of information that must be organized and cross-referenced. Signa uses the RCA event sequence as a basis for comparing individual witness statements. This helps to resolve conflicts by demonstrating which statements are supported by a preponderance of evidence.  The final result is a highly-defensible engineering opinion, supported by both technical analysis and eyewitness accounts.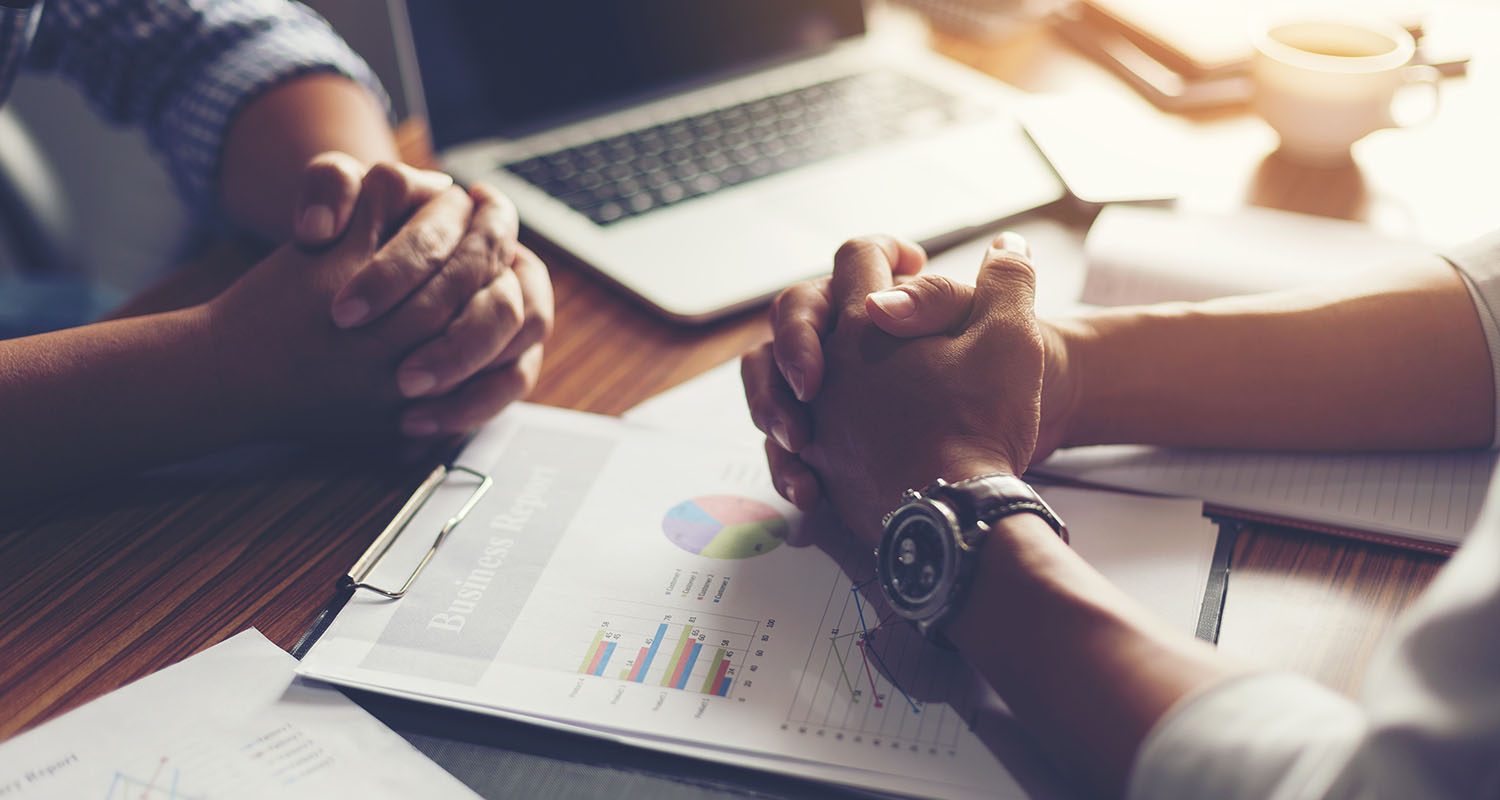 Vendor Qualification
Signa's licensed engineering staff has managed drilling, workover, and completion projects around the globe. We also provide onsite consultants as the operator representative, which gives us insight into the capability of vendors to perform the required work. Signa uses our experience and industry relationships to evaluate your vendors before you sign an MSA. This saves you from signing an expensive contract with a company that might not be capable of performing to your requirements. It can also minimize risks associated with unqualified workers and/or low-quality equipment. We analyze cost differentials, and provide a comparable AFE to show you typical rates associated with individual services. Likewise, we can evaluate each project for safety and risk factors. Stakeholders can rest easy, knowing that their drilling program is not finalized until each vendor is qualified through Signa's objective vetting process.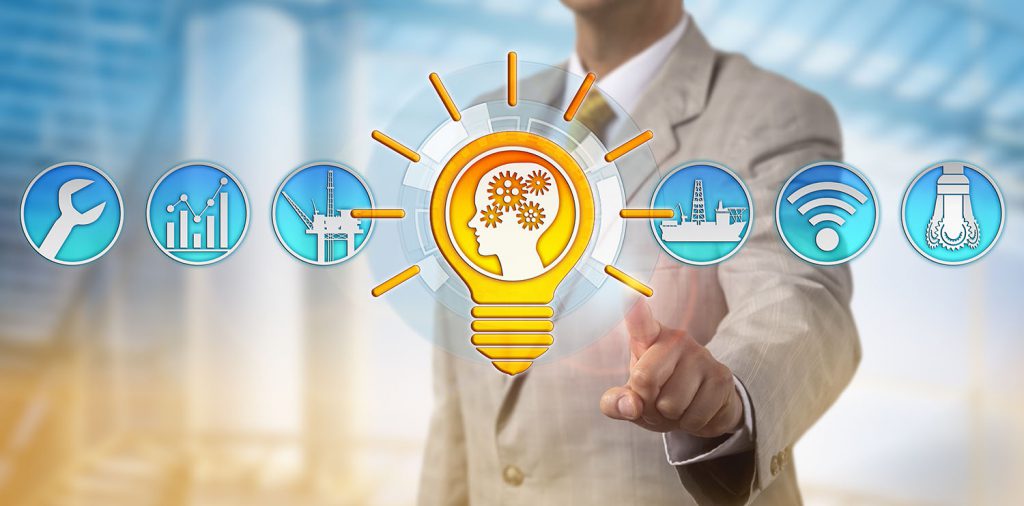 Oilfield Acquisitions, Mergers, and Company Expansions
Our experience with prospect evaluation and engineering design can lower your risk during acquisitions, mergers, or company expansions. If you're considering a major move to diversify your company or supplement existing services, you need to determine the viability before the move. A comprehensive appraisal should be done to establish assets and liabilities. To get an unbiased evaluation of commercial potential, you need to know whether your product will outperform competing products, or offer a viable alternative. Signa uses multiple evaluation tools – such as interviews, market research, and industry surveys – to get a clear snapshot of public perception. The end result is a report that clearly shows potential areas to pursue (or avoid) during your expansion.