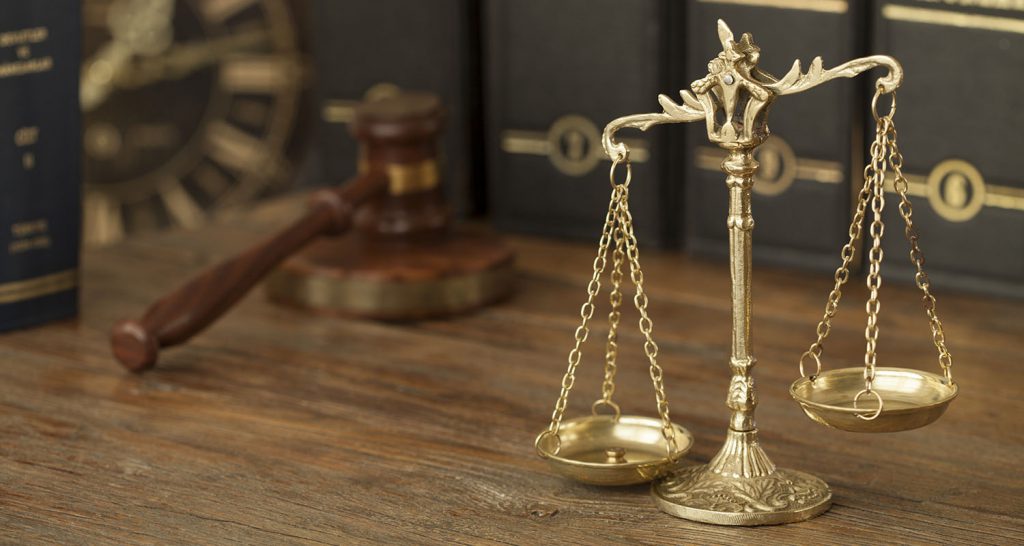 Signa provides petroleum engineers to serve as expert witnesses for plaintiffs and defendants. Our project management expertise around the globe qualifies us to determine the root cause of your issue, whether onshore or offshore, surface or downhole. We explain the complex details of your case in concise reports and provide expert testimony in deposition and trial (if needed).
Charles R. "Rick" Stone, PE – Resume
Dr. Bradley Kerr, Dr. Eng, PE – Resume
A few of our litigation support disciplines are listed below, along with general case histories. References on request.
Casing Failures
Signa investigates failures in all grade casings to determine what caused the issue, especially recent P-110 grade casing and connection failures. Some were due to manufacturing issues, others to errors in hole design and operational misuse. or metallurgy.
We proved an operator did not perform a formal casing design, rather used a cookie-cutter design from an offset well.
We showed improper casing-running resulted in excessive stresses, which caused cold-working of the steel and premature failure.
We testified that P-110 casing is highly susceptible to acid gases such as H2S and CO2 and explained the limited P-110 envelope.
Equipment Failures
Signa designs equipment layouts and operates equipment on location, which qualifies us to describe failures when something goes wrong. We explain blowouts, well control incidents, explosions, and fires in a concise report. We use graphics, equipment failure analysis, or damages determination. Our experience also allows us to explain roles and responsibilities of personnel.
We testified a blowout preventer (BOP) stack element failed during Managed Pressure Drilling (MPD), causing property damage and injuries.
We analyzed a tubing part and demonstrated operational error had  caused the loss of the well.
We showed a section of the bottom hole assembly (drilling jars) failed and caused loss for the turnkey contractor.
Personal Injury
Signa engineers determine root cause of injuries or death during oilfield operations to ensure fair and honest judgments. Details are explained in a concise report to educate stakeholders on the many moving parts leading up to the incident, and all opinions are supported by expert witness testimony at deposition and trial (if needed).
We represented a client in the Macondo blowout in the Gulf of Mexico in 2008. Our expert was deposed and our client was dismissed as a defendant.
We investigated casing that fell out of position during makeup and showed the derrick was not centered over the hole, making casing handling hazardous.
We showed how failure of a BOP stack element occurred during Managed Pressure Drilling, resulting in a blowout, extensive property damage, and injuries to the crew.
Patent Infringement
VP George Medley, P.E., understands the patent process from claim construction to claim limitation. He conducts prior art searches to help prove invalidity or demonstrate prior art is not applicable. George has provided testimony for Markman hearings (deposition and courtroom) and knows the Inter Partes Review (IPR) process, having provided reports and testimony in IPR cases.
We showed that a person of ordinary skill in the art (POSITA) would have understood the relevant technology in submitted patents was infringing on downhole tool technology.
Our team demonstrated the true inventor of an air drilling process after a patent was issued for that technique.
We reviewed multilateral drilling processes and used application studies with an economist for 10-year projections to demonstrate the monetary setback suffered by the patent holder.
Intellectual Property
By creating Signa in 1992, Rick Stone, P.E., understands the importance of intellectual property and confidentiality agreements. He and VP George Medley, P.E., help operators and service companies protect their trade secrets through expert witness reports, depositional testimony, and trial appearances.
We showed theft of trade secrets regarding blowout preventer (BOP) technology.
We reviewed multilateral drilling processes and conducted application studies with an economist to show a 10-year projected monetary setback suffered by the patent holder.
We answered technical questions involving the use of well-treatment services. Service records were analyzed to determine the patent had been infringed upon.
Flame Retardant or Fire Resistant Clothing (FRC)
In recent years, multiple incidents have occurred at Texas well sites where regulatory agencies have cited operators for FRC violations. By managing oilfield projects and providing company men, we understand personnel roles and responsibilities and our expert witnesses explain culpability (or lack thereof) regarding FRC usage.
Well Control
We represent clients for cases involving well control events leading to equipment damage, environmental pollution, and loss of reserves. We evaluate blowouts and explain what happened, why it happened, and who's responsible. Our experts have testified and provided litigation support for dozens of blowout cases, including the Macondo disaster.
Operational Errors
After oilfield catastrophes, parties often disagree in their share of the liability. Our expertise in drilling projects around the globe qualifies our experts to explain responsibilities and culpability during field operations. We determine all factors contributing to operational errors, including Root Cause Analysis (RCA), and explain through concise reports, depositional testimony, and trial testimony (if needed).
Our expert was deposed and testified at trial regarding regulatory changes in the wake of the Macondo blowout; our client was removed as defendant.
We investigated a contract lawsuit where the operator spent tens of millions without performing objectives in the development plan and we testified at trial they had not performed according to operator standards outlined in the contract.
We investigated a groundwater and soil contamination case at a sensitive oil and gas  site and a defendant's right to dump waste in a specified area.
Root Cause Analysis
Our experts determine liability through Root Cause Analysis (RCA) studies, which show the cause-and-effect sequence of events leading to an incident. Our RCA allows you to organize and cross-reference large amounts of data, compare witness statements, analyze depositions, develop targeted questions, and resolve conflicts by showing which statements are supported by evidence.